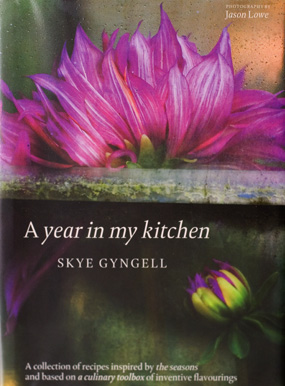 I went looking for inspiration this evening and could not get past the wonderful

Skye Gyngell

who is to my way of thinking a true artist in the kitchen - the kitchen that has carried her name far and wide is the the Cafe and Teahouse at Petersham Nurseries at Richmond, in Outer London. Strangely I dont have her cookbooks given that I have drooled over them and have a strong affinity with her produce driven cooking which focuses very much on what is in season and you cant get much more local that the fact much of the produce is straight from the Nurseries' Garden.
Skye is Australian by birth and has worked in Sydney, Paris and London - gaining a strong reputation for her cooking at the Nurseries, publication of the 2 cookbooks above and also contributing to many publications including the Independent on Sunday.