Still on the nostalgia theme of the previous post... here's some unearthed and sadly knocked around photos on a tartan theme... have always been fond of tartans despite not having any Scottish heritage.
I must say that Saturday celebrations were absolutely wonderful ... Sunday was a series of visits from people on route to the airport - breakfast, brunch, lunch, whatever ...wonderful moments with
loved ones. Many thanks to those who left the greetings to the birthday girl... much appreciated!
Some tired little bunnies around these parts I can say... photos will be posted soon .... but very low key day here today!!!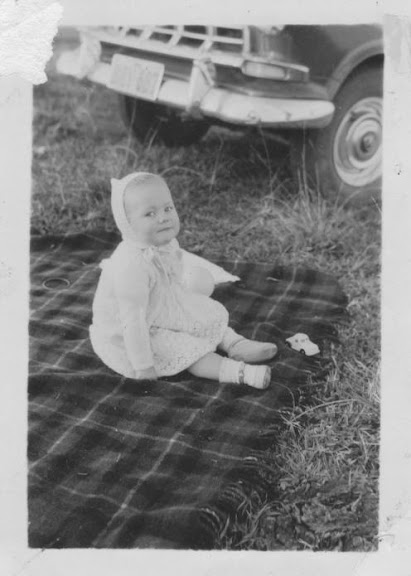 The much loved picnic rug that was well utilised through-out childhood. Loved seeing that come out of the cupboard! A signal to adventure...our family picnics weren't in green parks with flower beds, but in out of the way country areas where fences were jumped and riverbeds and creeks were sought as destinations. No 4WD for our off road adventures... my father was daring!
The tartan overalls... and do note ... I am sitting in front of a magazine rack with
country life
and
house and garden
magazines and the telephone for company. I did start young with my interest in both communications and the magazine format ... bringing me to where I am at this blog today!
All photos from 1959... heres a cousin Ruth and my mother Olivia...on the bridge at one of our river picnic spots.
well... so much has been happening over these past 2 months in particular. Many deadlines and I must say I feel the need for a change of pace. On that front I have good news... more on that soon!
But...I do apologise for being not out there in the blogosphere visiting all the blogs I love to touch base with. I really value my interactions in this realm very much... but as all of you know sometimes things demand our focus elsewhere for a bit... ! I shall return!