Visualise our shared responsibility

is the name of the painting below left by Maya Hayuk panted in 2009 , 38" x 50",acrylic on paper and the work on right is titled "The futures so bright I've got to get gay", 2008, 50" x 70", (dyptich), acrylic on paper. Under these 2 images is Black Hole Information Paradox, 2009, 144" x 72", triptich, acrylic on canvas and wood panel.
A post on May 11th, 2009 on
strangeattractor.net
presents these works by Maya Hayuk and refers us to her website
www.mayahayuk.com
I love her exciting sense of colour and the curious forms and ideas. A very politically active artist, prolific and very dynamic from what can be gleaned visiting her website. Well worth a closer look if this work resonates at all. Drawings from a few years back are fascinating...and the influence of her Lithuanian background is evident, as she says, in her work.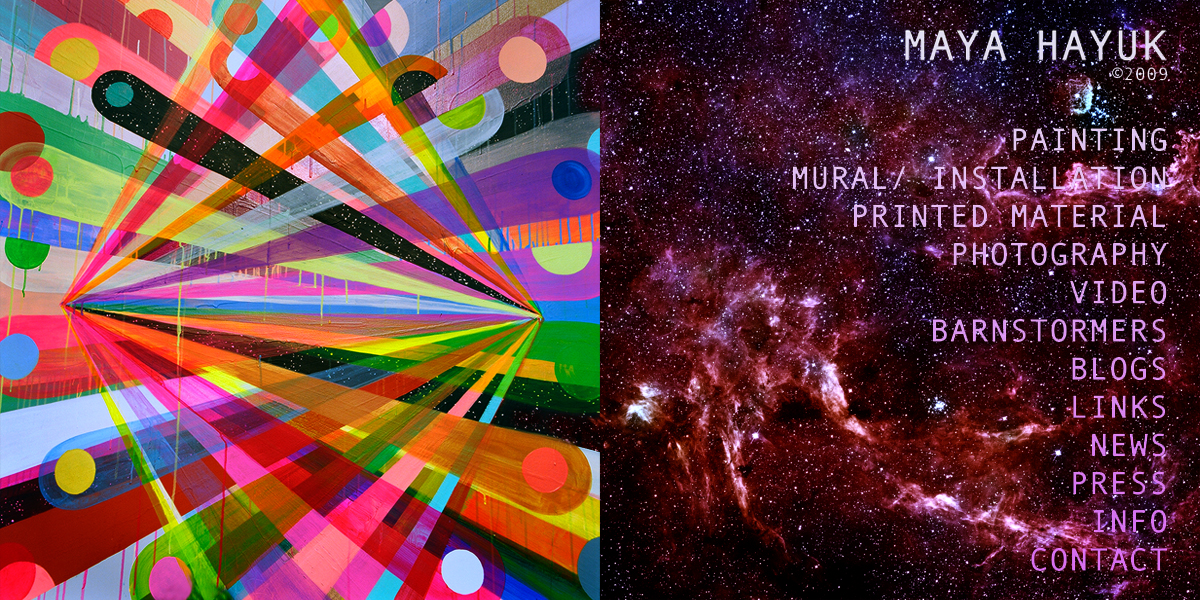 On the artist's website click on
videos
and watch
current TV
for a brief but interesting introduction to the artist.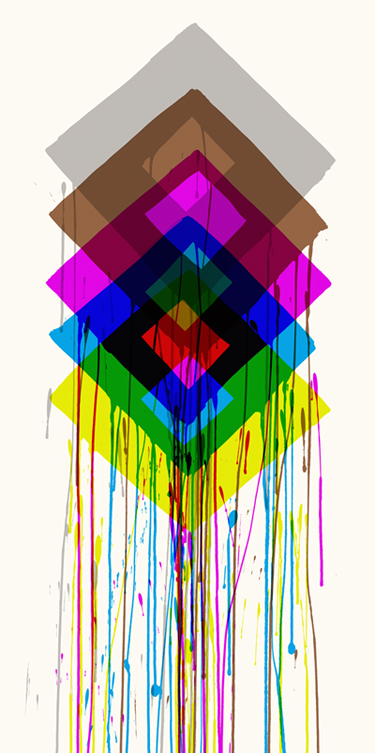 Guitar parts
, 2008, 22" x 40", 5-screen print on Lenox paper