For a little diversion this morning before I run out the door...I just stopped by my blog...(hello my lovely bloggy friends...I still exist!) and when I trawled down the bottom of the sidebar I found this website/blog I'd forgotten to visit for a LONG time called 'Escape into life' ...and I randomly viewed this artist and these whimsical paintings were perfect for a mellow friday morning after the rush of late.
So I invite you to go see more of this artist's paintings and have a look at the site! There's some great contents there!
Ciao everyone!
S x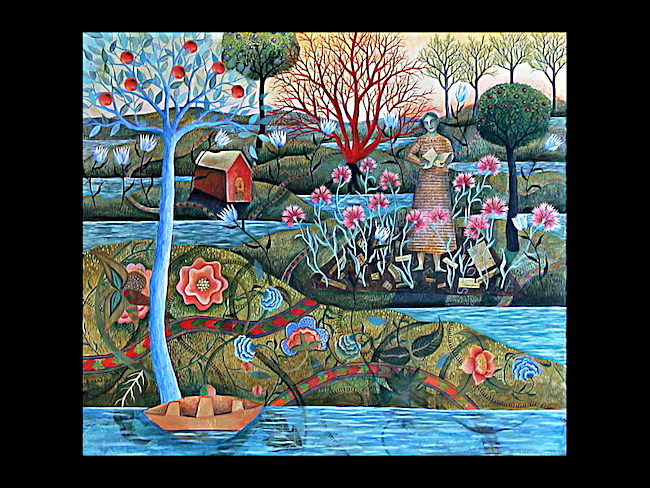 Gold boat, Water rising
The artist is Julia Zanes (her link is below and 'escape to life' is for some reason impossible for me to load this morning ...Ive never had a problem linking before. Excuse me for this tech problem... and do try google till I sort that out!!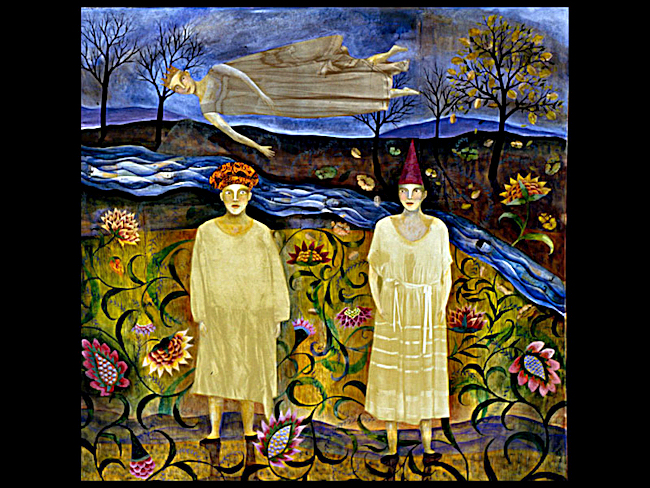 The Good Me, the Bad Me
Julia Zanes Website