When I think of Northern Queensland I think of the trip to see the Great Barrier Reef that I have not yet made ... I'd like to say that was me snorkling on a recent trip up north... but no! Its where I hope to make a visit this year though!
Tonight, with a severe cyclone bearing down on the region around Cooktown to Mackay, (see map) all many can think of is the night that has yet to be endured.... and the days to follow!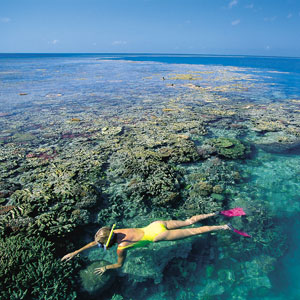 the great barrier reef
Thoughts and prayers tonight for the safety of our northern Queenslanders...
... these guys said it better than I!
Therese_Rein
I want to give Queensland a big hug.
The Qld coastline from the Gold Coast in the south to the northern tip

Image above from the blog of the author of this book below on the Great Barrier Reef.

... go to to blog here!